Digital aerial and
WiFi specialist
Based in Hampshire, PR Aerials merges veteran industry experience with reliable service.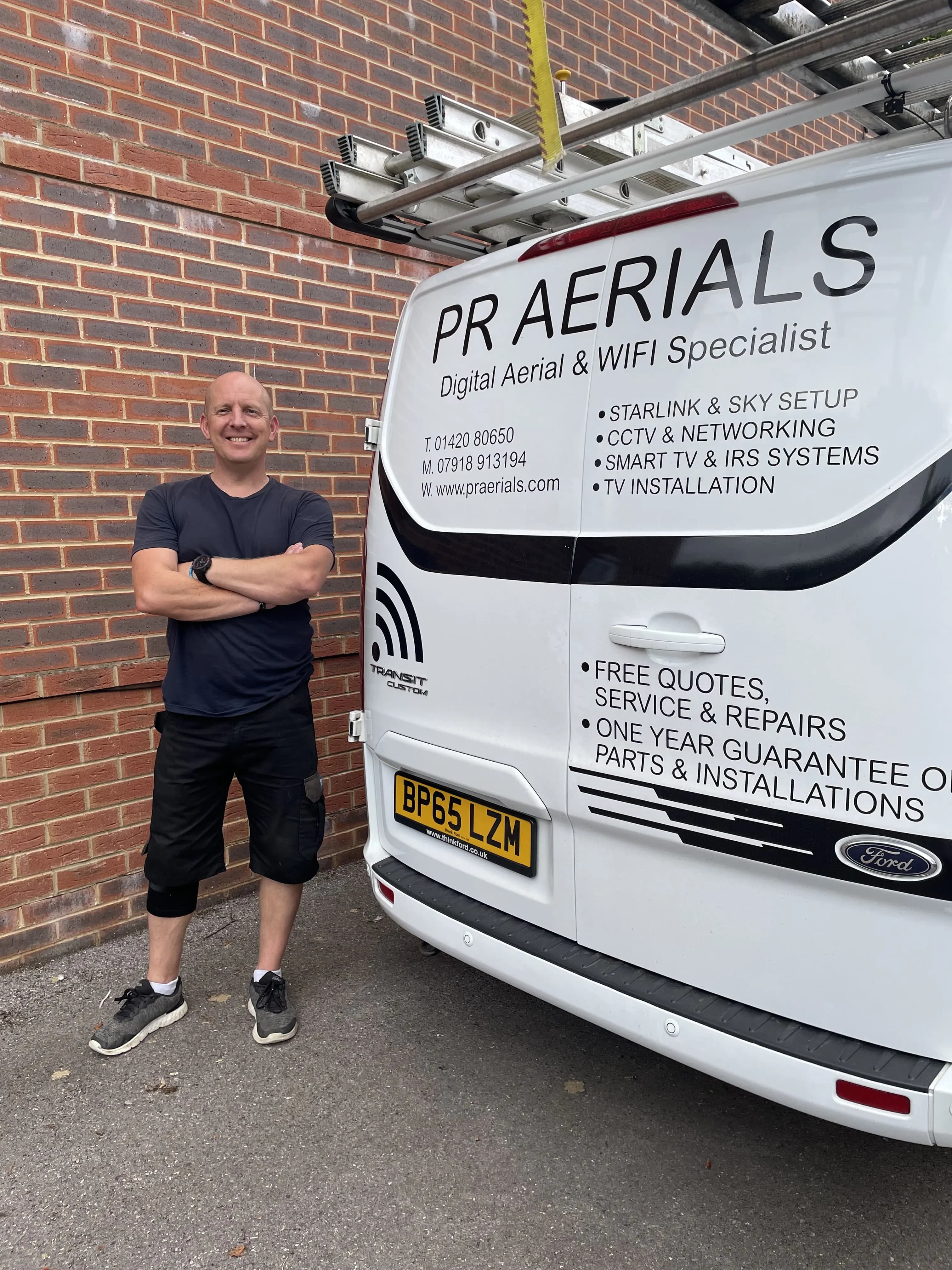 Our services
We are proud to offer a range of installation services as well as repair, maintenance and emergency work.
We're accredited
We take pride in being accredited by the foremost trade organisations in the industry.
About PR Aerials
With over 22 years of experience in the industry, PR Aerials has earned a reputation synonymous with excellence. Our expertise covers a wide range of services, including domestic projects for aerials, WiFi, CCTV, and smart system installations, as well as more complex business and commercial projects...
About PR Aerials
Recent testimonials
Review from Checkatrade
Paul was very friendly and professional. He did a great job installing our Starlink dish on the chimney, which was tricky due to the height required for the dish to get a clear view of the sky... Everything is working great. Happy with the quality of the install and price paid. Would definitely recommend.
Review from Checkatrade
Excellent service. Came round to view problem. Sent an estimate including a provisional extra item. Made every effort to find an appointment time that suited us. Did the work quickly and efficiently and confirmed that the "provisional extra item" was not needed.
Review from Checkatrade
Paul was very helpful in deciding most effective and convenient location for the new aerial. He carried out the work to a very high standard, leaving no mess. His level of Customer Service was superb and his pricing reasonable. I would recommend his work without hesitation.
Frequently asked questions